You Don't Have to Take Our Word for It!

Here's what some of our satisfied customers have to say about Crabapple Automotive: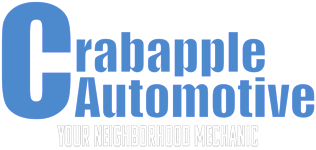 Miscellaneous Services
I used to live in this area and when I returned to buy a car I was happy to see this shop was still around. They did a pre-sale inspection for me, and were able to work me into their busy day. The cost was $139, and would include up to 3 cars to be inspected. To compare, the Toyota dealer was $160 per car and it's only a visual inspection. This was a great relief to know I could look at multiple cars without paying for each one. They did a thorough inspection and talked me through the whole thing. I was super impressed with their knowledge and dedication to doing a good job. I would trust them with other needs for my vehicle.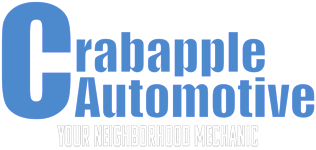 Melissa and Grey are salt of the earth! Feel confident that your car is in good hands. Top notch crew too!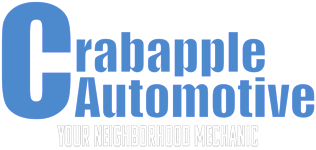 Do you remember when mechanics were the good guys? Truly loyal to their craft of automotive wizardry? When was the last time a "service writer" smiled (without deviously licking their chops), and made sustained eye contact with you when entering the facility? In movies they are helpful, honest, and dependable. Although in real life most interactions with the auto repair industry leave one with a sense of wonder, doubt, and the ever present, possible easy deception.... Have you ever encountered a mechanic or shop that told you what you need to do, what you should do and what you should save for? I know it's an easy concept, just think about it for a second..... Automotive enthusiasts aka repair technicians/mechanics know that your vehicle is an investment, not just a transportation device. In transportation safety is always paramount, so why not trust in people who see every vehicle as an extension of the customer (it is your baby after all) and treat it more like a doctor would a patient? With doctors, you make an appointment you walk in, they ask questions, and charge you $150 dollars. Then send you off to the next place for some testing, but you trust them because they have a large building, spotless uniforms and clean floors (dealerships). Why not take your baby/ investment to an automotive Dr. and shamen, who has the equivalent education of an 3 automotive PHD's (owner/ lead tech has ~40 years of successful businesses)! Long story short... I, myself am a mechanic and frequently take my children/ cars to his shop for all repairs. There is no greater remark possible in the auto repair industry than a referral!!! I guess this is mine. Thanks Grey! And remember, diagnostic fees are expected in all industries! You are paying for Dr's visit after all!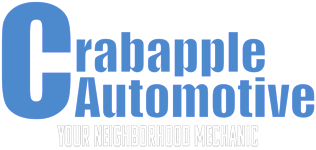 Very nice employees. Super helpful.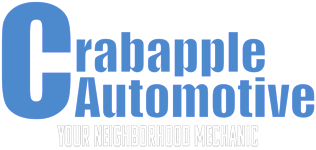 Such a great experience! They worked with me the best they could. Shawn and Tiffany got my car back on the road to be able to transport our babies back and forth safely. I loved the quick reliable service they provided. Definitely am bringing my car back for future work!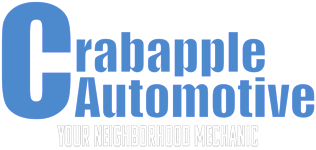 Honest, awesome, and great service!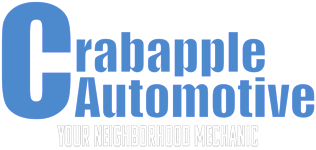 Great service! Great people! Reasonable prices! What else could you ask for?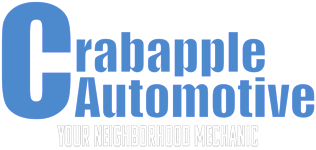 Best Mechanic shop in town, honest reliable team, all the crew here are so great and friendly! Great prices!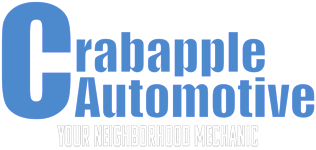 Front brakes changed, these guys did a great job. Truck was ready in 3 hours. Took the time to explain the difference in pads and what would work best for my driving style. First time customer and I will be back. Great rates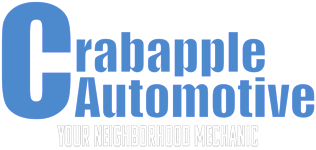 Thanks guys. I appreciate your honesty and saying you don't need the aliment.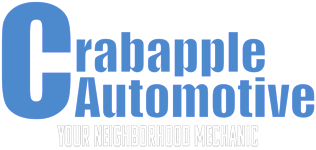 If you are looking for somewhere to bring your vehicle to be repaired or worked on, bring it here. I was referred to this shop by friends and the amount of peace they offered is unmeasurable. Tiffany took the time to listen to my concerns, she asked questions, she was patient and made the effort to help me (I was stressed and frantic). The gentlemen that worked on my car were outstanding. I regret not getting both names. One of the techs name was Kyle, I believe. They also took the time to hear why I was there. They understood my concerns with costs (I am a single mom of two) and time restraints. They gave me a full picture on all my repair options AND they set expectations with me. This is somewhere you can bring your vehicle and trust you are not being taken advantage of or nickel and dimed. They gained a lifelong customer. Amazing from start to finish. Can't say enough good things. Thank you!!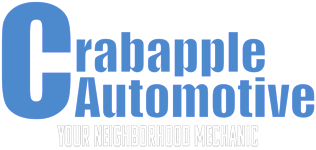 Mathis has a great team from the front to the techs. Excellent service every time.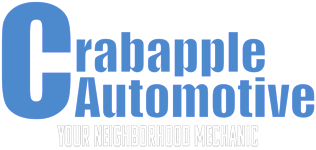 My Jeep was overheating and they were the closest place but were super full and couldn't get it inside. They didn't want to send me away so they still took the time to look it over outside and spent a good 20 mins in 90 degree heat trying to see what maybe causing it. Ultimately there was an issue with my brand new radiator install and they didn't want to charge me since another place did the install so they got it running good and sent me to the place I had a warranty. Very nice, honest guys. I'll def use them next time!!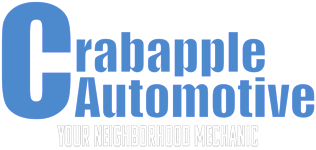 The best team ever. They were so patients with me and helped a lot, specially melissa and her husband grey. I felt like they were my family. Thanks a lot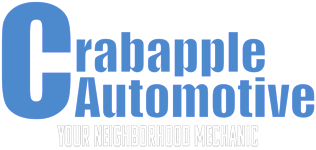 Great service. Highly recommend.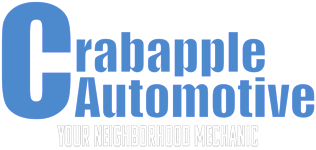 I've been taking our cars here for years, still great service!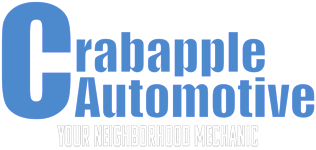 Today was my first time using crabapple automotive, but oh my gosh they killed it. My car actually stops now lol who knew it could do that. Gus killed it, he was clearly overbooked for this week but still gave me amazing customer service and finished my car quickly. I will be coming back!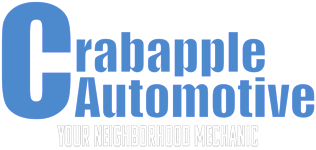 Good owners that follow through with caring for their customers!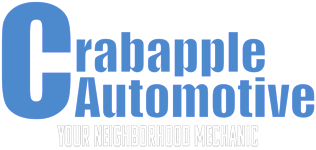 Brought my car to Crabapple Auto Motive and they figured out was was wrong with it & fixed it in the same day! They have the best customer service and always give you updates about your car. Definitely recommend this place!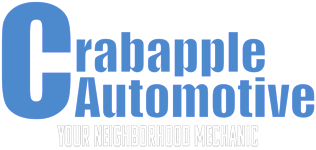 Great service, reasonably priced and nice people. Advised us we could hold off on some repairs to keep cost down.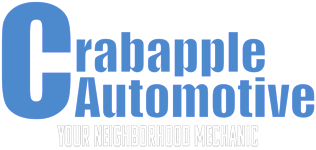 These guys are the best! After repeatedly getting incorrect diagnostics and over-priced quotes from another big franchise autoshop, Crabapple Automotive actually fixed my car and did it for a reasonabe price. The staff are really friendly and easy to talk to, as well. This is the only place I'm taking my family's cars from now on!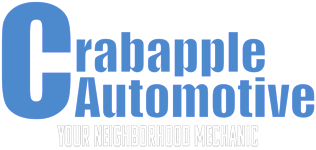 Why didn't I take my business here sooner. Great staff.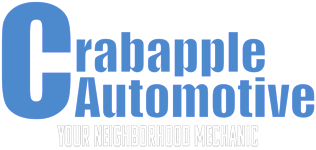 Alpharetta, GA
Car troubles are literally THE worst. This company takes the stress out of it. Melissa made sure to get me the best rate on a car rental while my jeep was in the shop. Twice now. She also continued to update us throughout the process. Crabapple Auto is a family owned, trustworthy company!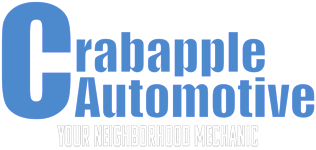 Honest and Professional
Car & Truck Care
, near
Alpharetta, GA
Honest prices and always accurate repair quotes. Crabapple Automotive really takes care of you and the location is convenient!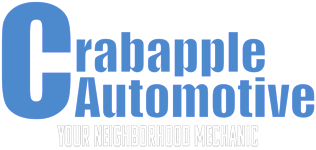 My new go to shop.
Car & Truck Care
, near
Alpharetta, GA
I am a new customer at Crabapple Automotive. I brought my older model truck in for service (oil leaks, sloppy steering). I was given an estimate along with an explanation of what needed to be done and why the work was necessary. These folks were honest and on point with everything I researched on my own before getting Crabapple Automotive's diagnosis and quote. I will be a long time customer from now on. Great folks!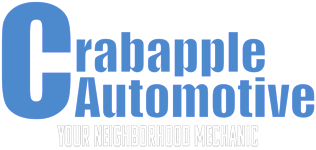 Fast and Friendly
Car & Truck Care
, near
Alpharetta, GA
I visited for an emissions test and received fast, efficient, and courteous service. The tech was knowledgeable about my car and the clerk was friendly and polite.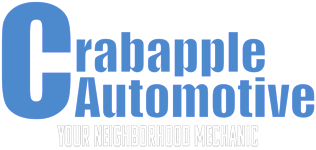 Our Famiy's Go-To Shop
Car & Truck Care
, near
Alpharetta, GA
My family has trusted their excellent work for many years and even though I live almost an hour south of there now, I still come up to Crabapple Automotive as much as possible when I need some work done.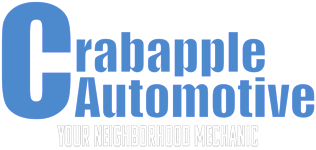 Friendly and knowledgeable
Inspections and Emissions
, near
Alpharetta, GA
I came here after purchasing a new vehicle. The owner is pretty nice, and knows his stuff. I have, and will refer people here in the future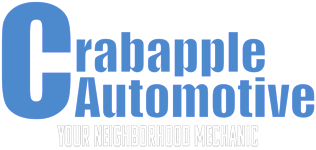 Highly Recommend
Domestic Cars & Trucks
, near
Alpharetta, GA
Grey and Melissa are honest folks who you can trust for all your auto repair needs. They treated my "Rusty Old Bucket of Bolts" 2003 Chevy Silverado as if it just rolled off the dealer lot in need of a simple oil change. They replaced my rusted old brakes and lines at the fair price they quoted me with NO surprise fees or add on repairs. I appreciate honesty and quality work, and they delivered! They will always have my trust and my business. I Highly Recommend Crabapple Automotive!!!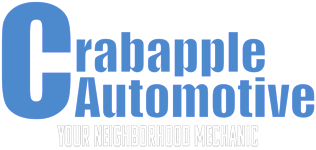 Fast and Friendly
Inspections and Emissions
, near
Alpharetta, GA
Had to get the annual emissions test. It took less than five minutes. I go there every year and have never had to wait. If you need a quick omissions test, just go. They were super friendly and gave me no issues.
Discover More About Reviews and Repair Services At Crabapple Automotive in Alpharetta

Auto Repair Near Canton
Auto Repair Near Holly Springs
Miscellaneous Auto Services