GET 5% OFF YOUR NEXT SERVICE WHEN YOU OPT IN TO TEXT/SMS SUBSCRIPTION
Details Below
MUST PRESENT COUPON
PRIOR TO SERVICE.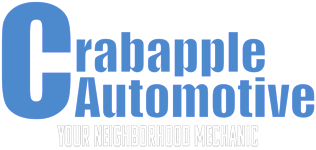 Holiday Travel Special!
With the holidays coming up we are offering a free 50 Point Inspection to make sure your car safe for the trip!
MUST PRESENT COUPON
PRIOR TO SERVICE.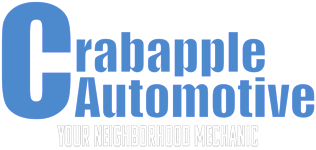 Free tire rotation with an oil change!
MUST PRESENT COUPON
PRIOR TO SERVICE.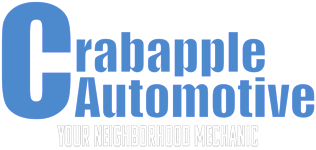 Auto Repair Coupons, Rebates & Offers


Check our coupons page and follow our tips below to help you save money on the cost of car repairs and maintenance.
Schedule a regular oil change at Crabapple Automotive in Alpharetta. It is the key to easy car maintenance and eliminating expensive engine repairs down the road.
Pay attention to the "service light" warnings on your dashboard. Responding quickly to a service light is often easy and affordable but ignoring a service light can greatly increase the cost of future car repairs.
Get to know your owner's manual. It is time well spent. The owner's manual contains valuable tips for keeping the cost of car maintenance and service affordable.
Discuss the details of needed auto repairs with your mechanic.
Call Crabapple Automotive in Alpharetta at 770-696-1486 for Coupons, Rebates, and Offers and keep your auto repair costs low!
Best Mechanic shop in town, honest reliable team, all the crew here are so great and friendly! Great prices!
If you are looking for somewhere to bring your vehicle to be repaired or worked on, bring it here. I was referred to this shop by friends and the amount of peace they offered is unmeasurable. Tiffany took the time to listen to my concerns, she asked questions, she was patient and made the effort to help me (I was stressed and frantic). The gentlemen that worked on my car were outstanding. I regret not getting both names. One of the techs name was Kyle, I believe. They also took the time to hear why I was there. They understood my concerns with costs (I am a single mom of two) and time restraints. They gave me a full picture on all my repair options AND they set expectations with me. This is somewhere you can bring your vehicle and trust you are not being taken advantage of or nickel and dimed. They gained a lifelong customer. Amazing from start to finish. Can't say enough good things. Thank you!!
My Jeep was overheating and they were the closest place but were super full and couldn't get it inside. They didn't want to send me away so they still took the time to look it over outside and spent a good 20 mins in 90 degree heat trying to see what maybe causing it. Ultimately there was an issue with my brand new radiator install and they didn't want to charge me since another place did the install so they got it running good and sent me to the place I had a warranty. Very nice, honest guys. I'll def use them next time!!